Our Signature Products
We use the latest technology and services to make your car wash experience better for your car and the environment.

HotShine® Carnauba Wax
We created an industry-leading application to immerse your car in a rich blanket of Carnauba Wax for unmatched protection and shine.

Platinum Seal
Extends protection and gives your car a more radiant finish.

Repel Shield
Fends off water and safeguards against road dirt, bugs, and grime, while adding a layer to protect your car's surface.

T3 Conditioner®
This gentle cleanser removes dirt and grime while priming your car for future washes and waxes.

Wheel Polish
Our revolutionary technology gives a targeted cleaning treatment and protects against future brake dust build-up for the ultimate glow.
Our Members Say it Best
"I have the monthly Unlimited plan for each of my cars and come at least 3 times a month. That makes this Platinum plan a value-oriented, awesome way to keep my car clean. The staff is super friendly and the place is always impeccably clean!"
Philip, Tampa, FL
"Get the monthly membership. You can go as many times as your heart desires! Unlimited! Clean! Great Equipment!"
Christina, Jackson, MS
"Love the fact that with an Unlimited membership I can go through as many times in a month as I want!"
Jorge, Orlando, FL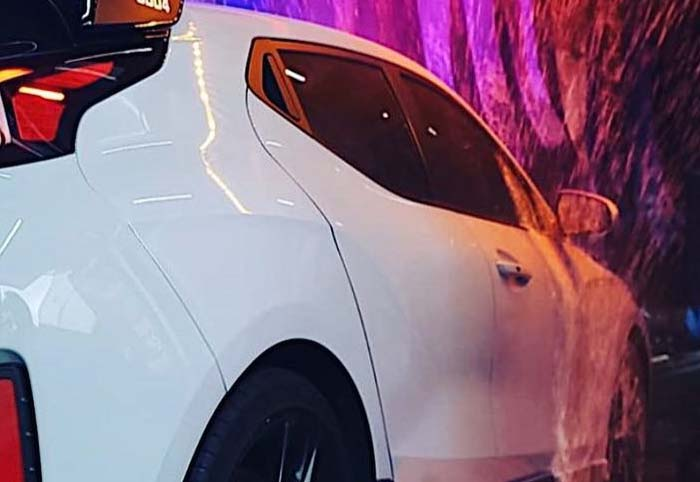 Not Ready to Go Unlimited?
Try a single wash. Our most popular service is our Platinum Exterior wash which includes all of our signature products.
Frequently Asked Questions
Joining Unlimited Wash Club® is now easier than ever!
You can enroll online on the Mister Car Wash website or set up a membership with a team member at any Mister Car Wash location.
Upon your first visit to a Mister Car Wash location, a team member will affix a member pass sticker to the vehicle's front windshield. The membership plan number for the vehicle appears on this sticker and will be tied to your Unlimited Wash Club® account. This member pass will be scanned upon each visit and redeem your membership plan.
By creating an Unlimited Wash Club® online account, you can seamlessly manage your membership.
Click
here
to create or sign in to your online account.
Your Unlimited Wash Club® membership, and any other charges you may incur in connection with your Unlimited Wash Club® membership plan, such as taxes and possible transaction fees, will be charged or debited monthly to your payment method on the day of month on which you signed up for the plan.
Become a Mister Insider
Join our mailing list to stay up-to-date on the latest news, events, and exclusive offers.