It's Time to Go 360˚ with Our Best Wash Yet
Titanium's innovative wash application provides 360˚ protection and a mirror-like finish. Our exclusive Titanium wash includes our signature HotShine® Carnauba Wax waterfall and Platinum Repel Shield for the ultimate immersive car wash experience.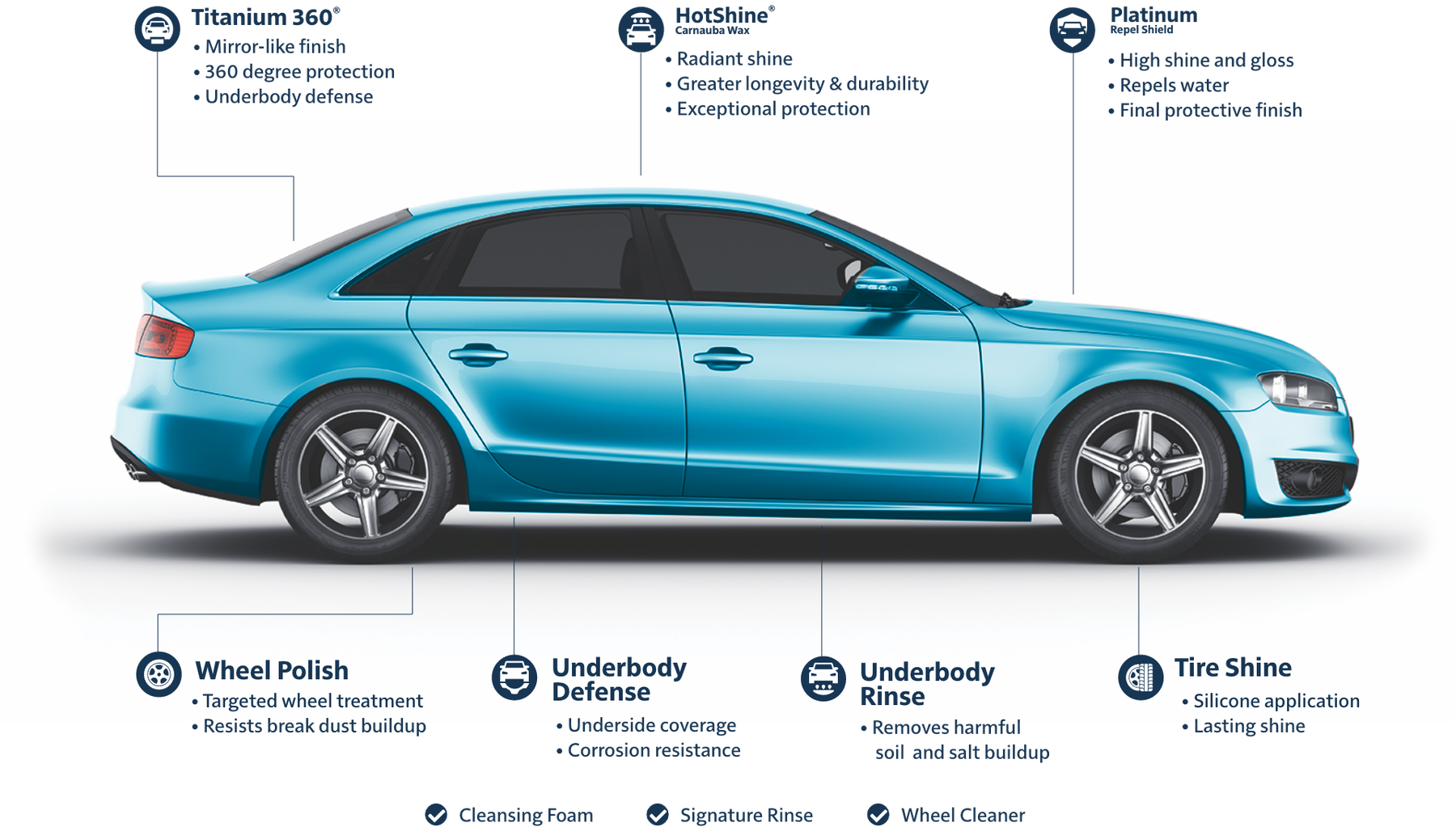 Our Members Say It Best
Ever since I've added the new titanium wash, my 7-year-old car looks GLOSSIER! lol! It looks like it's been freshly painted or better. It looks like a new car! Wow! It looks hand waxed after just a few wash cycles.
Nixza H., Tucson, AZ
Great service on this visit, Mike was really nice offering options (great sales man, keep it up), I got Titanium package, with the promise if i was not fully satisfied they would immediately re do it, however they did a great job on my Giulia, very happy with this service, too bad i do not live nearby, otherwise i would be customer for life 🙂
Mario S., Seminole, FL
This place is amazing ! The employees are all very nice especially the manager Bea. She is always so kind and energetic and a terrific leader. I'm so impressed with how she treats not only customers but her coworkers as well. Definitely glad that she's part of the team and so will you…Go try out Mister and get the TITANIUM membership !
Reynaldo R., Tucson, AZ
Titanium 360 is AMAZING
Andrea I., Hudson, FL
Experience Titanium Now
Become A Mister Insider
Join our mailing list for exciting news, information, exclusive offers and promotions!