Our Aspirations

Empower
Be the employer of choice in the service industry

Reduce
Operate our car wash locations more efficiently by identifying opportunities to reduce energy, water consumption and waste to landfill

Recycle
Deliver innovation around water recycling
Our Priorities
People
We are a people-first company delivering a best in-class experience by recruiting and retaining the most qualified employees within the Car Wash Industry.
We achieve this through: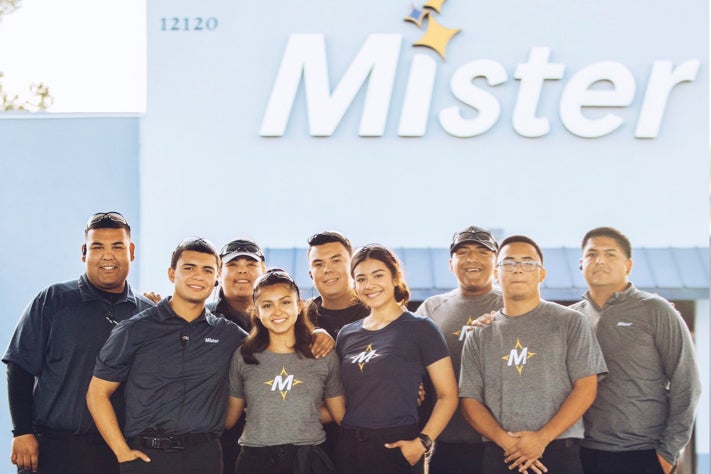 Training & Development
Our progressive approach to adult learning focuses on mastery of skill and couples online with hands-on courses.

IT STARTS WITH ONBOARDING
Employees spend their first ten days steeped in learning Mister's safety and operational procedures. Online learning is curated by job role and designed to complement hands-on training to ease the learning process.
BUILDING LEADERS THROUGH CONTINUED TRAINING
MisterLearn™ online-learning portal features over 160 courses that are specially designed for the adult learner, offer a pathwasy to career growth, are a resource to learn new skills, and a way to explore interests to become a more well-rounded person. MisterLearn™ features learning pathways to leadership, sales, maintenance positions, optional training in soft skills, computer literacy, and other areas to equip team members with advanced knowledge and skills.
QUARTERLY CAREER CHECK-INS HELP TEAM MEMBERS ACHIEVE THEIR GOALS
Our
Operations Leadership Program
couples online learning with structured on-the-job training to build a strong bench of field operations leaders. During the training, future leaders polish their operational excellence while focusing on building business acumen and the leadership skills needed for our people-centered approach. The program breaks the tradition of time-bound training programs and focuses instead on mastery of skills, ensuring that potential leaders take the next step only when ready to do so.
MAKING A CAREER
Over
95% of our field leadership
team has been
promoted from within.
Progressive Team Member Benefits
Mister is committed to providing competitive compensation and benefits that enhance our team members lives, giving them greater peace of mind for the future.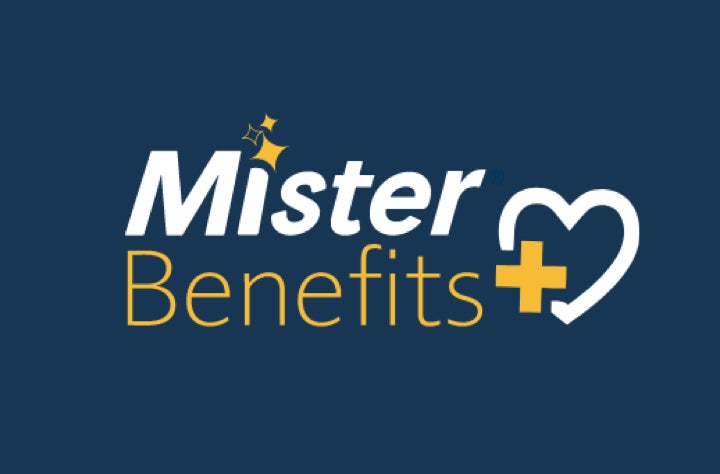 IT STARTS WITH COMPETITIVE PAY
Increased hourly wages by an average of 6% per year over the last three years.
BENEFITS THAT GO BEYOND THE WORKPLACE
Progressive and affordable health benefits including member advocacy to get the best care at the lowest cost and enhanced mental health programs focused on accessibility.
6 weeks of
paid parental leave
after welcoming a new family member through birth or adoptions for moms and dads.
Eligibility for
company 401(k) match
at 6 months of employement.
No-cost personal financial health courses, budgeting, and planning tools. Nearly
$1 million in debt eliminated
and over
$1 million in personal savings added
by team members.
CONTINUING OUR COMMITMENT TO LEARNING
Providing tuition reimbursement for GED, trade schools, English as a Second Language, and college courses. Team members also have access to our annual Mister Cares Foundation™ scholarship. We are passionate about giving our team members the tools to shine.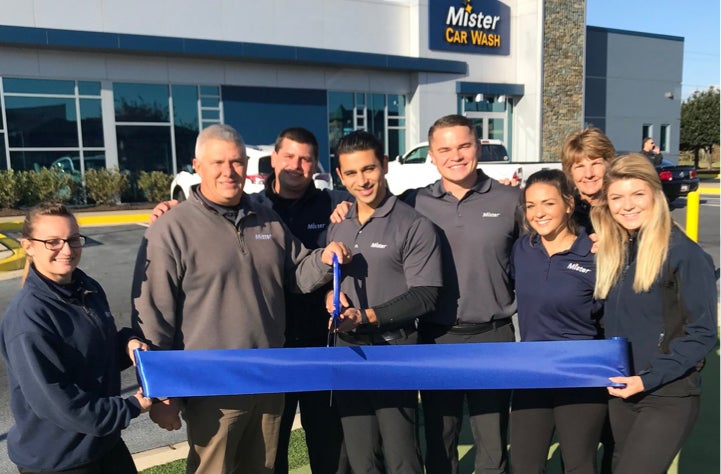 Diversity & Inclusion
We believe that diversity of thought and an inclusive work environment bring out the shine in everyone.

STARTS WITH LISTENING
Gathered a set of diverse voices to lead the Diversity and Inclusion committee. The committee represents each level of our organization and promotes minority voices.
OUR COMMITMENT TO KEEP IMPROVING
We've built channels for our team members to share feedback with us and propose ideas that will make us all better. These channels are a way for us to have a two-way conversation that builds trust and sparks change.
SUSTAINABLE STRATEGY TO DIVERSITY
Tracking and reporting on diversity numbers internally.
Upcoming training tools focused on unconscious bias and creating an inclusive workplace.
Launching Employee Resource groups.
Operational Excellence
Standards and process keep our team members safe and provide a consistent experience for our customers.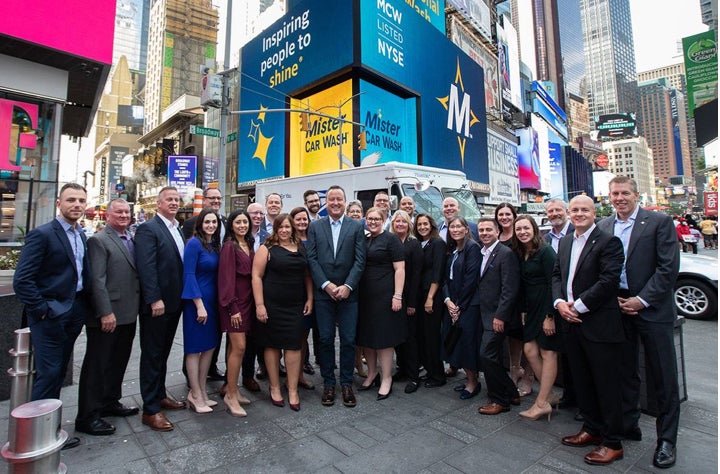 STAYING SAFE TOGETHER
Safety is woven into all of our training and procedures to ensure our team members make it back to their families safely. When an incident does occur, we follow it up with additional training to make sure we are learning and getting better along the way.
We recorded a 32% reduction in employee injuries in 2020.
MAINTENANCE TEAM SUPPORT
We've built out a dedicated training track for our maintenance team members. Deeper maintenance support reduces the reliance on store management to troubleshoot and repair tunnel systems, which in turn leads to lower safety incidents and more consistency in equipment upkeep.
FOCUS ON PREVENTATIVE MAINTENANCE
Our preventative maintenance program focuses on early recognition of needed repairs and ongoing monitoring to mitigate against major equipment failure.
Water & Energy
It's not just about washing cars. It's about how we wash them.

Being good stewards of the environment is a priority at Mister Car Wash. We partnered with Project Wet to help bring awareness to the benefits of conserving water within the car wash industry. Project Wet is a non-profit organization that works to educate the community on the benefits of water stewardship. Stay tuned for more information about our water stewardship program.
Culture & Community
Our local communities are an extension of our car wash. We proudly partner with thousands of organizations across the country that align with our goals of inspiring shine, fostering a love of learning, and teaching life skills. Our community giving programs take many forms as we find the best way to partner and provide the most impact. Through Inspiring Futures™ we support classrooms and teachers. Community Giving is hyper-local, giving back to organizations supporting the communities around our stores. Additionally, Mister Cares Foundation™, a 501(c)(3) public foundation, provides financial assistance to our team members.