Mister Car Wash is led by an experienced team dedicated to delivering the best car wash in the industry, providing growth & development opportunities for our team members and inspiring our customers & communities to shine.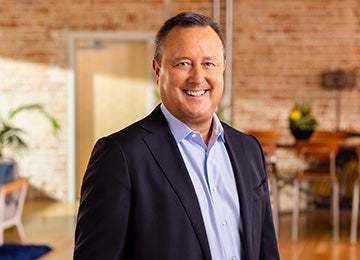 John Lai
CEO & Chairman , Board of Directors
John Lai is Chairman, CEO, and President of Mister Car Wash. Before being named CEO in 2013, John was the Chief Operating Officer. Before that, he was the Vice President of Market Development. He played a key role in crafting the company's employee-first culture and relentless focus on continuously improving the customer's experience. Before joining Mister Car Wash, John was Vice President of Sales for Financenter, President of Blue Coral Systems, Direct Account Manager for Nestle, and District Manager for Carnation Company.
Additionally, John serves on the Board of the Southern Arizona Leadership Council, is the Executive in Residence at the Eller College of Management at the University of Arizona, is a member of the Strategic Advisory Council for Arizona Forge and a Director for the Friends of Arizona Lacrosse. He previously served on the board of the International Car Wash Association, and the Western Car Wash Association. John earned a Bachelor of Science from the University of Arizona in 1987.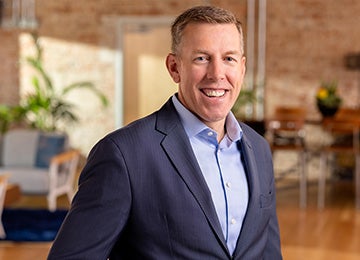 Jedidiah "Jed" Gold
Chief Financial Officer ,
Jed joined the Mister Car Wash team as Chief Financial Officer in 2019. He has a 20-year finance and accounting background, which includes domestic and international experience across multiple corporate and operational finance disciplines. Before joining Mister Car Wash, Jed spent nearly 14 years with Yum! Brands, the world's largest restaurant company that owns KFC, Pizza Hut, and Taco Bell. Most recently, he was Assistant Treasurer of Yum! Brands. Before that, based out of Dubai, United Arab Emirates, he was the Chief Financial Officer for KFC Middle East, North Africa, and Pakistan.
Jed is a results-oriented leader with a track record of growing sales and profits. He has extensive experience in multi-unit consumer services working for a multi-national publicly traded company. Jed holds a Bachelor of Science degree in Accounting from the University of Utah and an M.B.A. from Indiana University's Kelley School of Business.
Mayra Chimienti
Chief Operating Officer ,
Mayra was named Chief Operating Officer for Mister Car Wash in 2022. She began her Mister career in 2007 as the Regional Trainer for the then-new El Paso market, developing best practices for training store-level team members on customer service and operating procedures. She relocated to Tucson in 2010 to lead at the enterprise level, serving as first Director of Training and Development and then Vice President of Operations Services prior to becoming COO. Her keen insight, ability to develop high-performing teams, and commitment to excellence through standardization have been and continue to be key to the organization's growth.
Mayra has a Bachelor of Arts from the University of Texas at El Paso.
Markus Hartmann
General Counsel ,
Markus uses his broad legal and compliance background, including domestic and international experience across multiple industries, to oversee legal affairs. With a track record of supporting global business and developing talent, He provides legal and strategic advice on managing business transactions, financing, litigation, risk management, and regulatory compliance.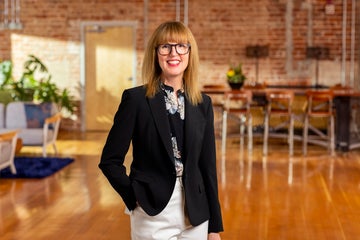 Mary Porter
Chief People Officer ,
Mary became Mister Car Wash's first Chief People Officer in 2023. Prior to that, she was the Vice President of Human Resources for Nordstrom, a position she achieved as the culmination of a 27-year long journey with the company. From HR compliance to Talent Acquisition to business support, Mary has experience across many Human Resources functions. She brings to her role as CPO business savvy coupled with a people-centric approach to leadership.
Mary earned a Bachelor of Arts from the University of Washington.
Lauren Babson
Vice President , IT
Lauren is responsible for setting a strategic direction that leverages information technology to achieve business goals. A results-driven leader, her team implements and maintains the IT needs of all the stores and corporate staff.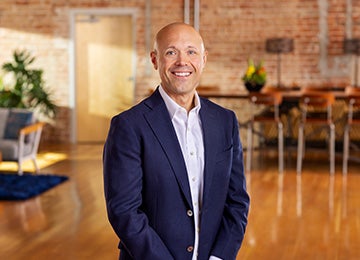 Luke Hartke
Vice President , M&A
Luke oversees all aspects of our acquisition strategies across the country. He uses his robust experience to lead his department in fulfilling corporate expansion objectives such as identifying, evaluating, and recommending new acquisition candidates.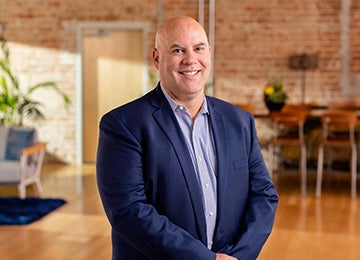 James Throckmorton
Vice President , Real Estate
James oversees Mister's new build strategy throughout the country. Along with his team, he is continuously looking for new opportunities to acquire and develop new build locations through real estate acquisition.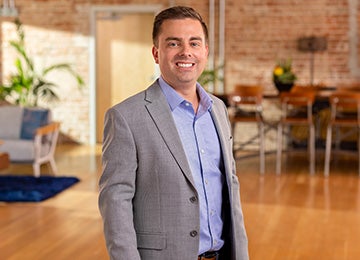 Joaquin Valenzuela
Vice President , Financial Planning & Analysis
Joaquin is a strategic advisor to senior leadership. He works with his team to analyze the financial performance of Mister Car Wash and potential acquisitions to identify efficiency, savings, and investment opportunities. They forecast operating performance to develop in-depth business insights and work together to formulate effective strategy.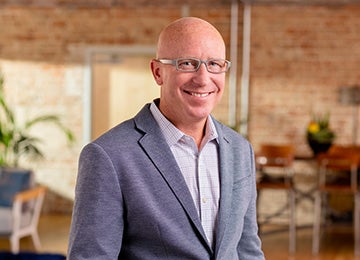 Joseph "Joe" Matheny
Sr. Vice President , Operations
Joe oversees the operations leadership team in standardizing and optimizing daily operations. He is also an integral part of the acquisition process in the onboarding and mentoring new leadership teams. His passion and dedication to maintaining high standards attributes to our accelerated growth.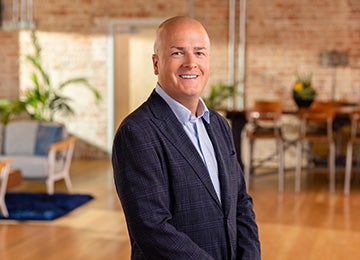 Ryan Darby
Vice President , Development & Construction
Ryan's drive and passion for innovation in the industry have become an integral part of the success of our new build strategy and growth. He oversees all aspects of greenfield development, including project management and execution, developing standardized guidelines and processes, and managing architect, engineer, and contractor partners across a national network.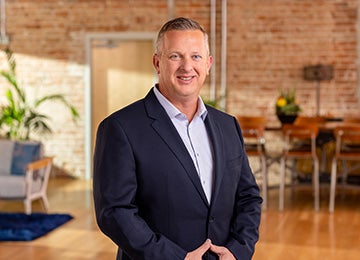 Tim Vaughn
Vice President , Operations
Tim works directly with our Director of Operations, ensuring the development and implementation of efficient operations and cost-effective systems to meet the current and future needs of the organization.